Ausome Kids Fest
August 6th, 2022 9:00 AM
Location: Golden Horizon Academy
8601 SW 199th ST, Cutler Bay FL 33189
Ausome Kids Fest
August 6th, 2022 9:00 AM
Location: Golden Horizon Academy
8601 SW 199th ST, Cutler Bay FL 33189
Ausome Kids Fest
April 16th, 2022 9:00 AM
Location: Golden Horizon Academy
8601 SW 199th ST, Cutler Bay FL 33189
The Art of Being Ausome
April 7th, 2022 7:30 PM
Coral Gables Museum
285 Aragon Ave, Coral Gables, Fl 33134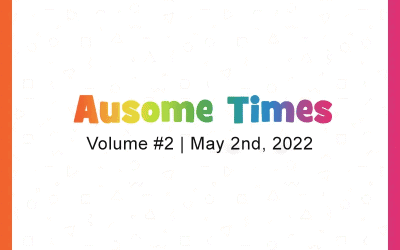 A message from the Founder As the first anniversary of Ausome Foundation approaches in May 2022, I am extremely proud...
Un mensaje del Fundador A medida que se acerca el primer aniversario de Ausome Foundation en mayo de 2022, estoy extremadamente orgulloso de los muchos logros que el equipo ha producido. A través de sus prioridades estratégicas, han ayudado con éxito a numerosas...
A message from the Founder I am very excited to introduce the release of our inaugural issue of the "Ausome Times". This publication will be made available quarterly moving forward. I am excited to share all our first experiences here at Ausome Foundation. As we...